Hotel Sustainability: 5 Ways To Use Renewable Energy In Your Hotel
There's more to hotels "hopping onto the go green movement" than merely having organic menus and reminding guests to turn the lights off when leaving their suites. Hotels always need to consume an immense amount of energy each day. That being the case, it's not surprising why they're the second biggest contributor to the tourism sector's carbon emissions. 
Luckily, a great number of hotels all over the world are taking this huge step towards the earth's conservation: investing in renewable energy. Aside from its environmental benefits, shifting to renewable energy solutions can also decrease energy bills, provide long-term financial benefits, and establish a better brand reputation.
Travel and environmental care can go hand in hand. If you're an eco-conscious hotelier planning to shift to renewable energy sources, check out these attractive renewable investment options.
1. Invest in solar energy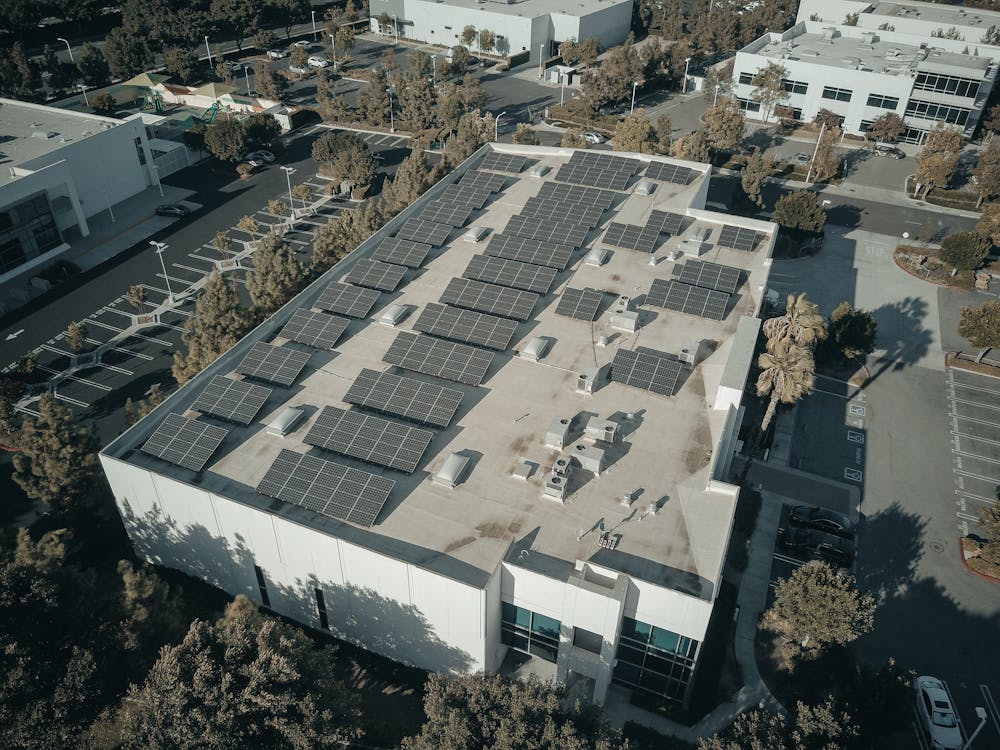 Solar power is the face of the renewable energy revolution, so it should sound pretty familiar to you by now. It refers to the use of direct sunlight to generate electricity. You may install solar photovoltaic PV panels on the roof, roof deck, or the sides of the building. The installation period takes about 2 to 3 weeks, a relatively short construction process that won't hamper your operations. 
Another form of solar power is in the form of solar thermal energy which utilises sunlight to heat the stored water in your hot water tank. 
The good news is solar technology is becoming more developed. The costs of solar PVs keep decreasing every year, making solar energy more affordable and accessible, even to small hotel properties. 
2. Generate electricity through wind energy
Wind energy refers to the use of wind turbines to generate power. It is an attractive option for hotel owners with acres of building-free land that's located in a windy area. You can also take advantage of wind energy by tapping into wind farms accessible to you and joining those grids. 
As wind technology keeps developing, it will be cheaper to build a wind farm in the future. This allows hotel wonders to use wind energy to cover their electricity bills each month. 
3. Use a combined heating and power (CHP) technology
Looking to reduce heating costs? Another popular renewable investment to consider is combined heating and power (CHP) or cogeneration. This technology captures the extra heat as the hotel power systems are generating electricity. CHP units will then utilise that thermal energy to heat up the facility. 
CHP is ideal for hotels as it works well with tall buildings, reducing the energy the boiler system needs to generate. 
4. Convert organic wastes into biofuels
Is your hotel located in a rural area with easy access to a large amount of organic waste? If so, then you can take advantage of biofuels, which are produced by converting organic waste (like straw, crops, and waste wood) into an alternative fuel in a plant. These eco-friendly fuels can then be used to power vehicles. Hotels may also use biomass boilers, which burn sustainable fuel to heat their buildings and water. 
5. Take advantage of hot springs for geothermal energy
If your hotel property is located in a region that's known for hot springs or steams, a geothermal setup can be worth the investment. Geothermal energy is stored in hot water underground, harnessing power from the heat from below the surface of the earth. The setup uses the sides of the building and connects to the hotel's HVAC system. 
Geothermal energy is a less popular renewable energy option for hotel owners. It tends to be more expensive too. The best way to use geothermal energy is through natural hot water or steam, it can be impractical to build a dry steam geothermal power plant.
Other effective ways to embrace sustainability in your hotel
Fully switching to renewable energy solutions is a big step that not all hotel properties can afford. Aside from upfront costs and financing options, hotels should also consider their location, surrounding environment, and government restrictions. If you're still not ready for generating power on-site, there are still plenty of ways to embrace sustainability in your hotel: 
Purchasing renewable energy from an electric utility

Incorporating a hotel design that focuses on energy and water efficiency (such as the usage of low-energy light bulbs, low-flow toilets, and other energy-efficient equipment)

Having an energy usage monitoring system in place

Waste Elimination and Reuse 

Collection of food and garden waste for composting

Having rainwater collection points in place on the hotel grounds for watering flowerbeds & gardens

Sustainable purchasing (toiletries, food, decor)
Author Bio: Carmina Natividad is a passionate writer who loves going to the beach, petting animals, and collecting plants. She loves sharing her insights on sustainable living, and how individuals and businesses can reduce our environmental impact. To know more about sustainability, renewable energy, and renewable investment, visit Gore Street Capital.